For your security, and the protection of your clients, you should have all printed documents destroyed. 
Documents containing confidential personal information must be destroyed and disposed of properly. Throwing them way could jeopardize the confidence of your clients and result in a breach of security or even identity theft.
BudgetShred recommends that you shred all documentation containing any personal or business related information. Any document that is no longer in use should be destroyed to prevent confidential information from ending up in the wrong hands.
In some cases, it is required by law that your business securely destroys and disposes of confidential documents. Visit our page on Privacy Laws to learn more about your legal obligation to destroy documents properly.
Documents To Shred
Avoid identity theft or fines. Be sure to shred all documents containing sensitive or personal information.
Financial documents-bank statements, canceled or unused checks, tax returns
Insurance forms and records
Legal documents – wills, contracts
Medical records – outdated patient files, dental files, x-rays
Credit card documents – receipts, statements, offers
Junk mail with your name and address
Deceased family member records
Customer lists and personal information
Company sensitive information-management reports and strategies, human resource data, price lists, bids, and proposals, marketing information
Government confidential or classified information
Certified & Secure Shredding Services Baltimore & Washington DC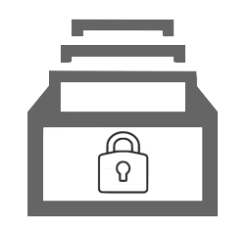 At BudgetShred we take your security and confidentiality seriously. BudgetShred provides our MD, DC, and Northern VA clients with certified documentation after the completion of all shredding jobs. Our shredding services are guaranteed and fully secure. BudgetShred offers on-site pick up of documents, low costs, and eco-friendly shredding disposal for residential, small businesses and corporate offices in the Baltimore, MD, Washington, DC, and Northern Virginia area. Give us a call at (888) 747-3356, or request an instant quote online today.