Do you need confidential documents destroyed? 
BudgetShred is owned and operated by former U.S. combat Military officers. We take your businesses security and confidentiality seriously. Secure document destruction is our specialty.
BudgetShred is a secure, cost-effective paper shredding service option for your Maryland, DC, or Northern VA business. BudgetShred affords you peace of mind that your confidential documents are properly destroyed. With BudgetShred you can be confident that from the time of pick up to the time of destruction, your materials are secure- guaranteed. We provide our clients with a Certificate of Destruction so you can be sure there is no trace left of your sensitive information. We document the Chain of Custody from the time we take possession of your materials until the time they are destroyed.
"I searched the web looking for a local paper shredding company. My company had used one of the national companies before and we weren't happy with the price or the speed of their document destruction service. BudgetShred is a locally owned Service Disabled Veteran owned business. Their people, price, and paper shredding service are unbeatable." 
Stan – Leesburg, VA
Why Choose BudgetShred?
If you live or run a business in the Baltimore, Washington, DC metro area BudgetShred is the secure, economical option for all of your paper shredding needs. We provide convenient, hassle-free pick-up service for residential customers, business offices and corporate facilities in the Maryland, Northern Virginia and Washington DC area.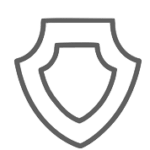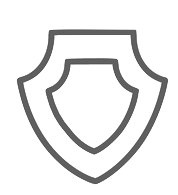 Secure Service
BudgetShred is the most secure paper shredding business in the industry. We document the Chain of Custody from the time we take possession of your materials until the time they are destroyed.
We provide a Certificate of Destruction for all invoices and a Business Associate Contract (BAA) for documents with privacy concerns and HIPAA regulations.
---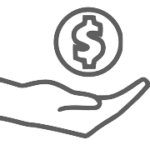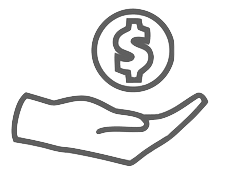 Cost Effective
Because we maintain an efficient business practice we are able to offer a 30-50% Savings in comparison to the competition. Our services average about $1 a day and we never tack on any additional charges or surcharges.
No pickup fees, No Fuel Surcharges. 
Our prices are fixed per container or box. Our flat fee approach allows our customers to plan their shredding cost into their monthly budget making our services predictable and affordable.
---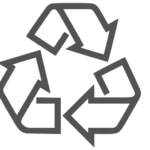 Eco-Friendly
We believe that all businesses are moving toward a more sustainable earth friendly model. We help your company reduce its footprint by recycling 100% of your shredded paper products.
---
On-Site Pickup
Do not waste your time driving your documents around. We pick up all sensitive material at your business location saving you time and money. We pick up materials from businesses in Baltimore, MD, Washington DC, Northern VA and surrounding areas. We also offer on-site paper shredding services when necessary.
---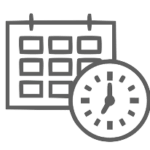 Convenient Locations
We are always striving to keep costs low for our customer. To better serve our Baltimore, Maryland area clients we have added a new BudgetShred location in Columbia, MD. We provide paper shredding services for Arlington, VA, Gambrills, MD, Burke, VA, and Alexandria, VA. These additional locations allow for quicker paper shredding and document destruction turn around times. We service Maryland, Washington DC, and Northern Virginia region with the most secure shredding services in the area. Our existing location in DC services the Washington DC Metro area.
Learn more about veteran-owned & operated BudgetShred LLC:
Give us a call at (888) 669-7997, or request an instant quote online today.